Events
DONKEY REFUGE OPEN TO VISITORS 5 DAYS PER WEEK
May 3 open Friday through Tuesday each week from 9am to 4pm.
We are open from 9am to 4pm 5 days per week from Friday through Tuesday only. WE ARE CLOSED ON WEDNESDAYS AND THURSDAYS AND ASK FOR YOUR COOPERATION AS THESE TWO DAYS ARE SET ASIDE FOR IMPORTANT ROUTINE ANIMAL HEALTH CARE AND FARRIER SERVICES AS WELL AS GROUNDS CARE.
Please plan to arrive by 3pm to have lots of time to enjoy interacting with the donkeys.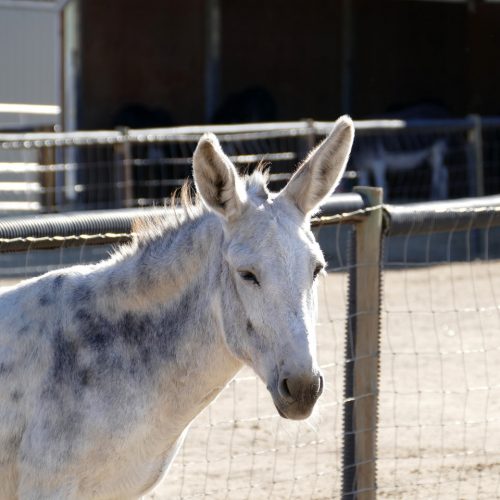 Pancake Breakfast Fundraiser
9am - 11:30am, Sunday, September 8, 2019
You are invited to join us for Breakfast with the Donkeys. This is one of our very Special Fundraising Events where you have the opportunity to sit and enjoy the fresh morning air, Pancakes and Sausages with the Donkeys and a wonderful Day in the Country.  Trust us – it doesn't get any better than this!
Breakfast is Served from 9:00 a.m.- 11:30 a.m.
Breakfast is $10.00 per plate and includes Pancakes, Sausages, Coffee or Iced Tea.
Fundraising for Winter Hay for the Donkeys!
Admission is Free.
2019 Annual General Meeting
Sunday, September 15th from 10:30 a.m.- 12:00 Noon
Announcing Our 2019 Annual General Meeting hosted on
Sunday, September 15th from 10:30 a.m.- 12:00 Noon
At Turtle Valley Donkey Refuge
7877 Skimikin Rd, Chase, BC.
Please Note: Expired Memberships can be renewed prior to the Meeting.
Please call or Email Shirley if you have any questions.
250-679-2778 / donkeyrefuge@gmail.com