Events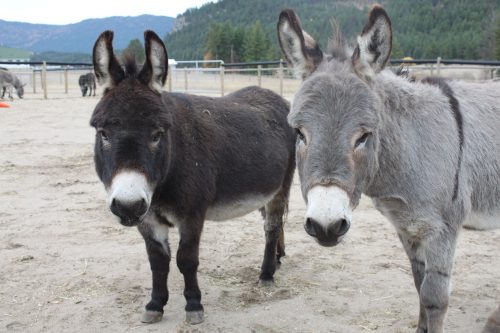 Join Us for a Wonderful Day at the Refuge!
Friday through Tuesday each week - 8am to 4pm. Until September 15th, 2018
Join Tiny Tim and his friends for a beautiful day with the donkeys in Turtle Valley. Hugs and snuggles, great stories, a walkabout and lots of gift ideas in our Donkey Shoppe.
Our visitors are very important to the welfare of the donkeys and mules that call the Refuge their forever home.  Not only do we depend on your financial support through our admission fee and your tax deductible donations….your kindness to the donkeys allows them to trust humans and get the attention that they love and so deserve. They love to receive your hugs and snuggles.
While you are in the Donkey Shoppe, ask for our brand new pamphlet that outlines how we care for the donkeys and mules. It contains great information that explains why we do what we do.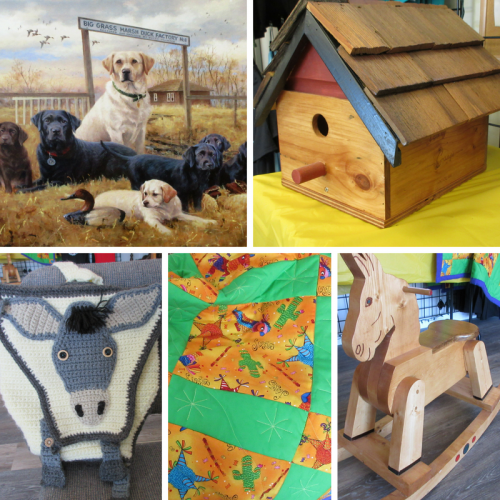 Secret Bid Auction
Now until September 9th at 4pm PST.
We have received some spectacular one-of-a-kind donations from our amazing supporters and have decided to host a "Secret Bid" Auction.  Click Here for Details.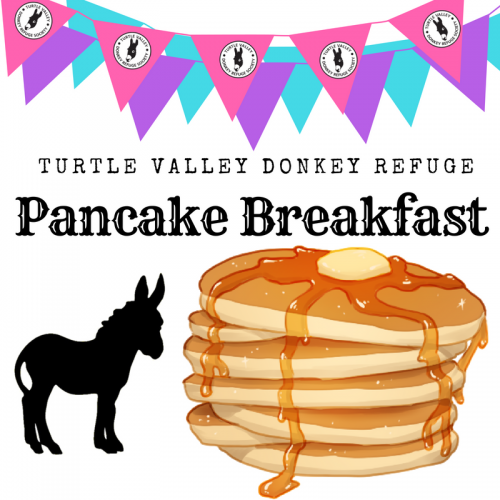 Pancake Breakfast - Help Us Raise Money for Winter Hay!
September 9, 2018 - 10am to 2pm
Join Us on Sunday, September 9, 2018 from 10 am  – 2 pm for a delicious breakfast of Pancakes, Sausages & Tomato.
Sept 9. – Breakfast Served 10am to 2pm
$10.00 / Plate
Admission is by Donation
(Refuge will be open 8am – 4pm as usual)
All Proceeds from Breakfast will go towards the Donkey's Winter Hay Fund.