Events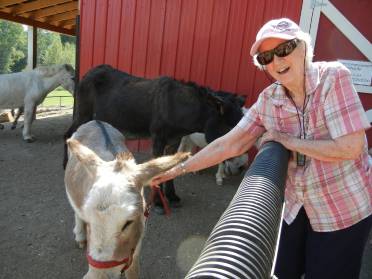 EVERY DAY WITH THE DONKEYS IS A SPECIAL EVENT
Friday through Tuesday 8am - 4pm (closed Wed. & Thurs.)
A scenic drive through historic Turtle Valley transports you to a wonderful setting where you will be invited to learn about donkeys and spend unforgettable moments with our long-ears. See for yourself how rescued donkeys and mules are lovingly cared for and returned to a healthy existence. After snuggles with our resident donkeys and mules enjoy a coffee on us and ask us how you can help us with our mission. We can't wait to welcome you to our healing facility for donkeys and mules that call the Donkey Refuge their forever home.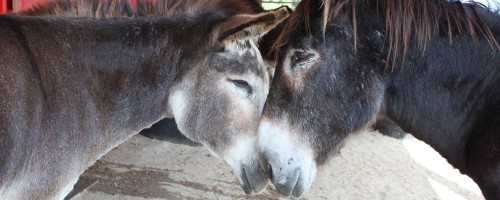 FATHER'S DAY AT THE REFUGE
Sunday June 18th from 8 am to 4pm. BBQ starts at 11am
Tired of the same old same old on Father's Day? Then please join us for a wonderful, peaceful family day with the Donkeys and Mules.  It's the perfect destination for the all ages. Dad and the kids can play our new "Where's Waldo?" game and find our Ambassador Donkeys while Mom spends time in the Donkey Shoppe.
At 11am we will fire up the BBQ and everyone can enjoy freshly cooked beef burgers and a drink for only $6 per person.
Regular admission rates apply EXCEPT for Dad who doesn't pay on his special day.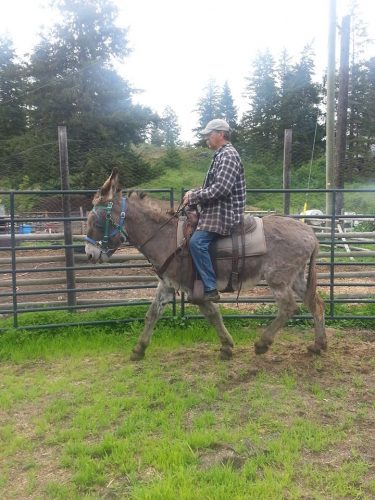 Hay Day 2017
Sunday June 11, 2017 - 8:00 am - 4:00 pm
Help Us Celebrate Our 2nd Annual "Buy-A-Bale" Hay Day
Join us for a very special day as we raise funds to buy hay for our donkeys.
Watch as our amazing farrier, Jim (Fergie) Ferguson demonstrates hoof trimming and care for donkeys
Cheer on Kiki, one of our wonderful mammoth donkeys as he participates in a ground training exercise
Give and get hugs and pats with our resident donkeys and mules (and two tiny horses)
Listen to donkey stories told by our Founders, Staff and Volunteers
Do a special kid craft…donkey masks, wool felting, donkey tails and beading
Take part in our version of "Where's Waldo?" and find our Ambassador Donkeys
Enjoy a drink and BBQ'd hamburger with all the fixings (vegetarian cuisine available) at our food concession
Visit our brand new Donkey Shoppe for gifts and mementos of your visit

And, of course, buy a bale or ten of hay for our donkeys  (Tax receipt issued) 

— Feed the Donkeys and Make Your Heart Happy —
ADMISSION BY DONATION