Events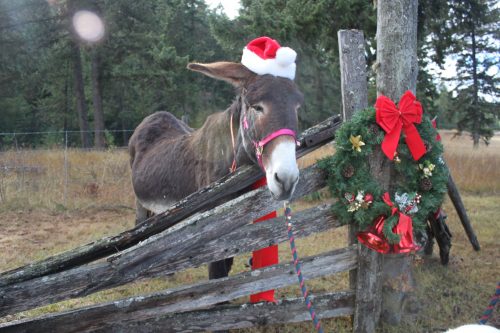 CHRISTMAS WITH THE DONKEYS
Saturday, December 23 3pm - 7pm
Please join us at the Refuge for wonderful wintery afternoon with the Donkeys and Mules.  They will be all decked out in their fuzzy winter coats. The Barns and the Donkey Shoppe are all brightly decorated for Christmas.  We are serving up home made chicken soup and delicious buns in our food concession. Hot chocolate will warm your hands and the Donkeys will warm your hearts and souls.
This will be the final "open" day for visitors until the Spring so if you need your Winter Donkey Hugs you won't want to miss this special time with them.
See you then! A food donation for our local food bank would be greatly appreciated.