Events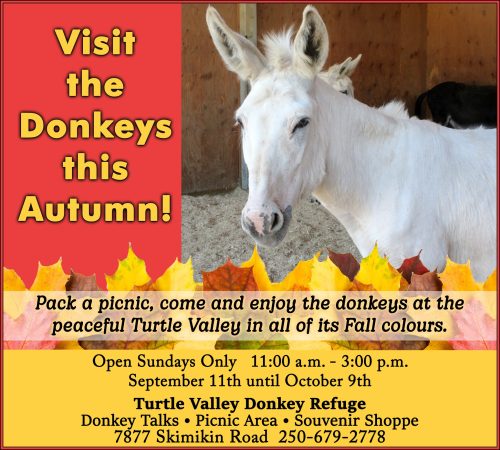 Autumn Sundays - Visit the Donkeys
Open Sundays Only - September 11th until October 9th, 2022 ~ 11:00am - 3:00pm
Join us for Autumn Sundays starting September 11th until October 9th (weather & Covid permitting).  Drop in only – no reservation necessary.
We will be open Sundays Only from 11am to 3pm for drop-in visits with the Donkeys.  Come out and enjoy a relaxing fall afternoon at the Refuge; visiting rates as listed on the website.  All admission supports the care of the Donkeys.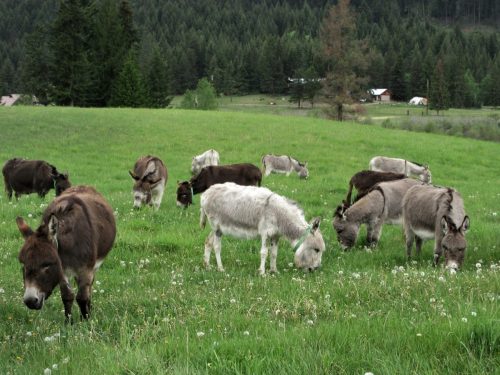 AGM - Annual General Meeting
September 25th, 2022 ~ 10:00am - 11:00am
Turtle Valley Donkey Refuge Society
Annual General Meeting
Date: September 25, 2022
Time: 10am – 11am
Location: 7877 Skimikin Rd, Chase BC, V0E 1M1
Please note if you are a member, to vote you will need either a Lifetime Membership, or a membership dated after September 26, 2021.  Please check your membership card for your date, and if you need to renew, you can do so by phone – 250-679-2778 or online.  Membership is not required to attend, but a current membership is required to vote.